An interview with…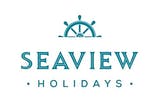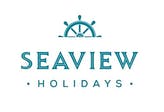 Josh Catton
Manager, Seaview Self Catering Holidays
www.seaview-holidays.co.uk
Background
Fydelia provided the WiFi Pass (free and paid access) solution to EnGenius Networks, who installed the network infrastructure at the site during the summer of 2020.
Why did you leave your current provider?
Previous provider was expensive and the circuit speeds were very slow. Too slow to offer Wi-Fi across 41 properties. Long-term, cost saving measure by investing in VoIP phones which needed a better broadband to be used. Also wanted to increase efficiency in offices with faster broadband.
Did giving you free service until your contract ran out influence your decision to move?
Should/would do. Cost saving measures in a seasonal business are integral.
What was the deal maker – the #1 compelling reason to move to Fydelia.com?
Flexibility in tailoring/building a product which fit and suited our needs – for example the splash page having all our requested features supported.
What other aspects about Fydelia influenced you? (e.g. ease of use, pricing, our agility with your requirements etc..)
Pricing and ability to tailor a service to our requirements e.g offering different splash page features and emailing customer data.
The Fydelia support team are fantastic with support queries – easy to contact support and prompt response.
What key aspects of your marketing have improved since moving to Fydelia?
Customers demand WiFi on holiday in recent times, especially in their own private area following the COVID-19 pandemic and seeing reviews online about a holiday villages strong WiFi is hugely beneficial for attracts business customers, or other customers who greatly desire WiFi.
It is integral to have an simple, quick and painless sign up and activation terminal on your WiFi splash page. When a customer struggles accessing a network, it is quickly made apparent of their struggle – as it is so easy at home or on a private network, and this creates a bad tone for their holiday as many customers post reviews after their stay adding details about WiFi.
Therefore having a painless and simple customer facing splash page/sign up backed up by good connection and (broadband) speeds the customer is pleased and will post a positive review about their experience leaving a higher rating against our online listing.
Get started now.
Order your free no obligation demo splash page: