---
External Captive Portal with Cisco Mobility Express
This guide was tested with a Cisco Aironet 1850 Series Mobility Express access point:
There are only a few steps in order to get your Fydelia OnDemand splash page working with Cisco Mobility Express:
1) Create a new ACL entry for ondemand.fydelia.com
Open Security Settings:
Click ADD NEW ACL
Give it a name such as Fydelia:
Click Add URL Rules and enter ondemand.fydelia.com with action "Permit":
2) Create a new WLAN
3) WLAN Security
Enable Guest Network and Captive Network Assistant.
Also be sure to choose the ACL Name you created in the previous steps:
You should now see your WLAN in the list:
Guest redirection
To redirect guests after login, go to the Guest WLANs area and enter your preferred redirect URL: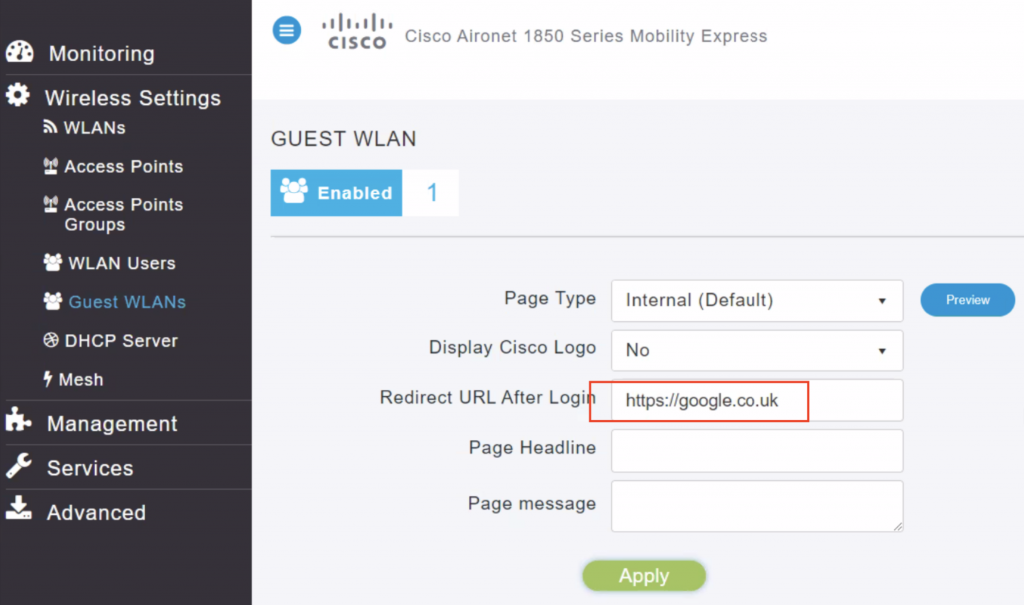 On your Fydelia splash page be sure that you chose Cisco Mobility Express login form.
You're all set! You should now be able to login using your Fydelia splash page.